EVERYTHING YOU NEED IN ONE PLACE.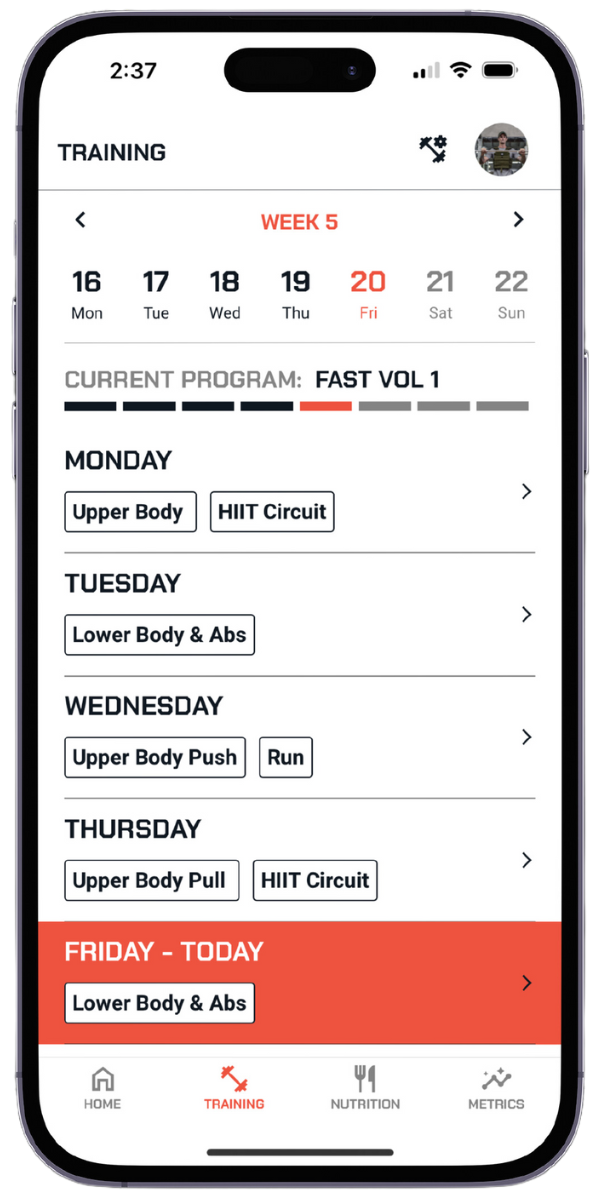 TRAINING ON HAND
Access your daily workouts easily. Go through a workout with us, record your progress, and check your form as you go.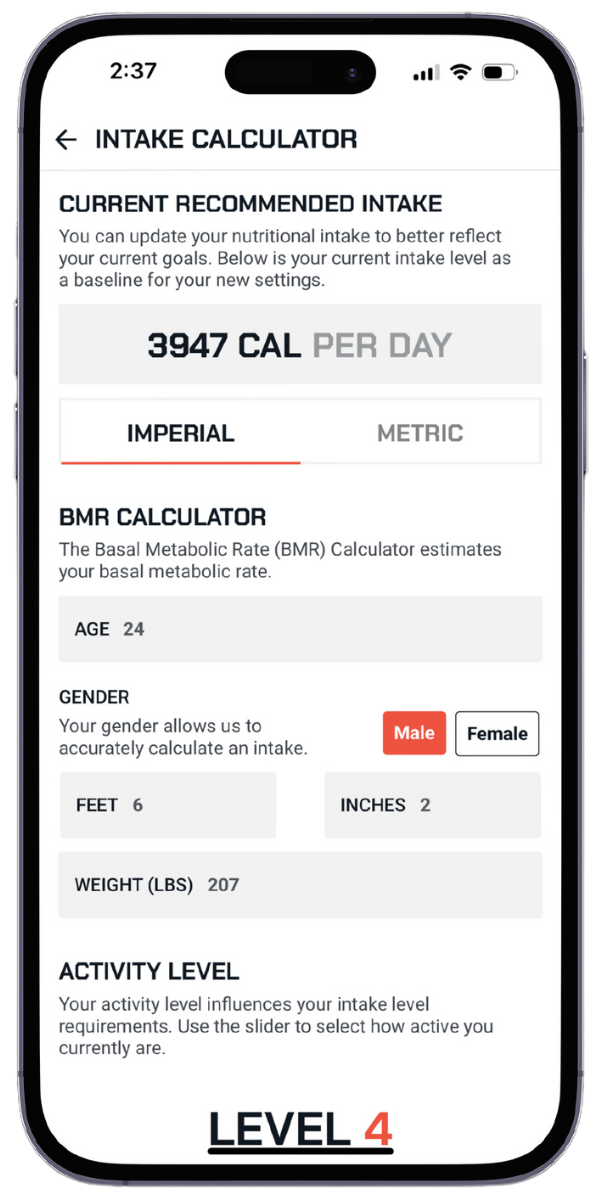 HIT YOUR MACROS
Calculate your unique intake requirements and stay on track with your nutrition. We have easy recipes loaded into the app to help you out!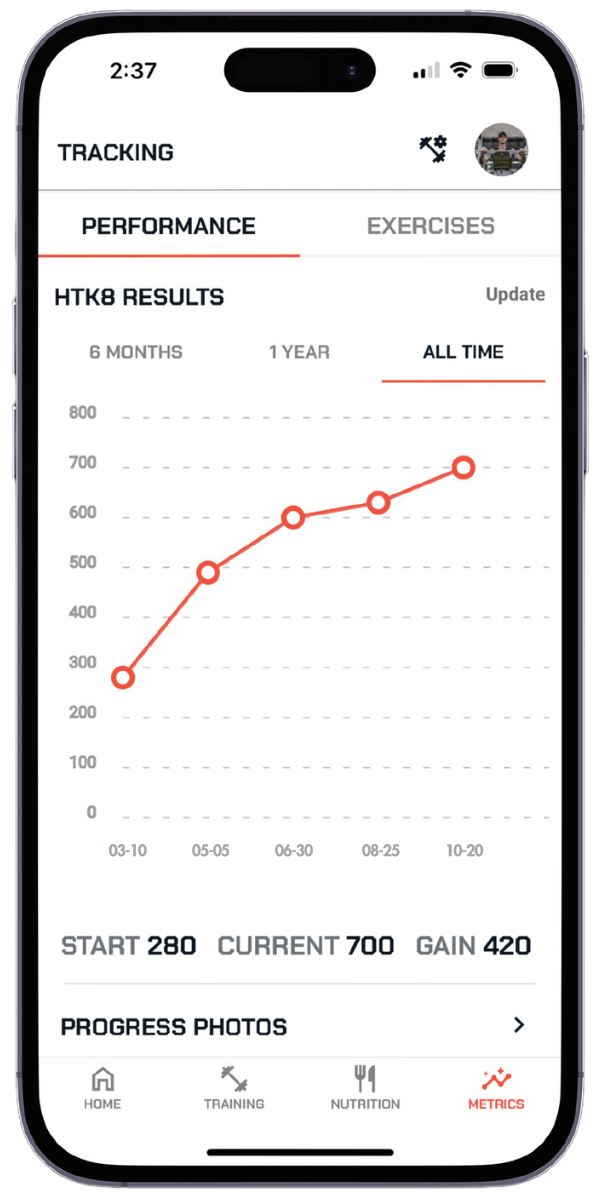 TRACK YOUR PROGRESS
Record your progress with us. Enter your 1RM, body measurements and HTK8 results all in one place.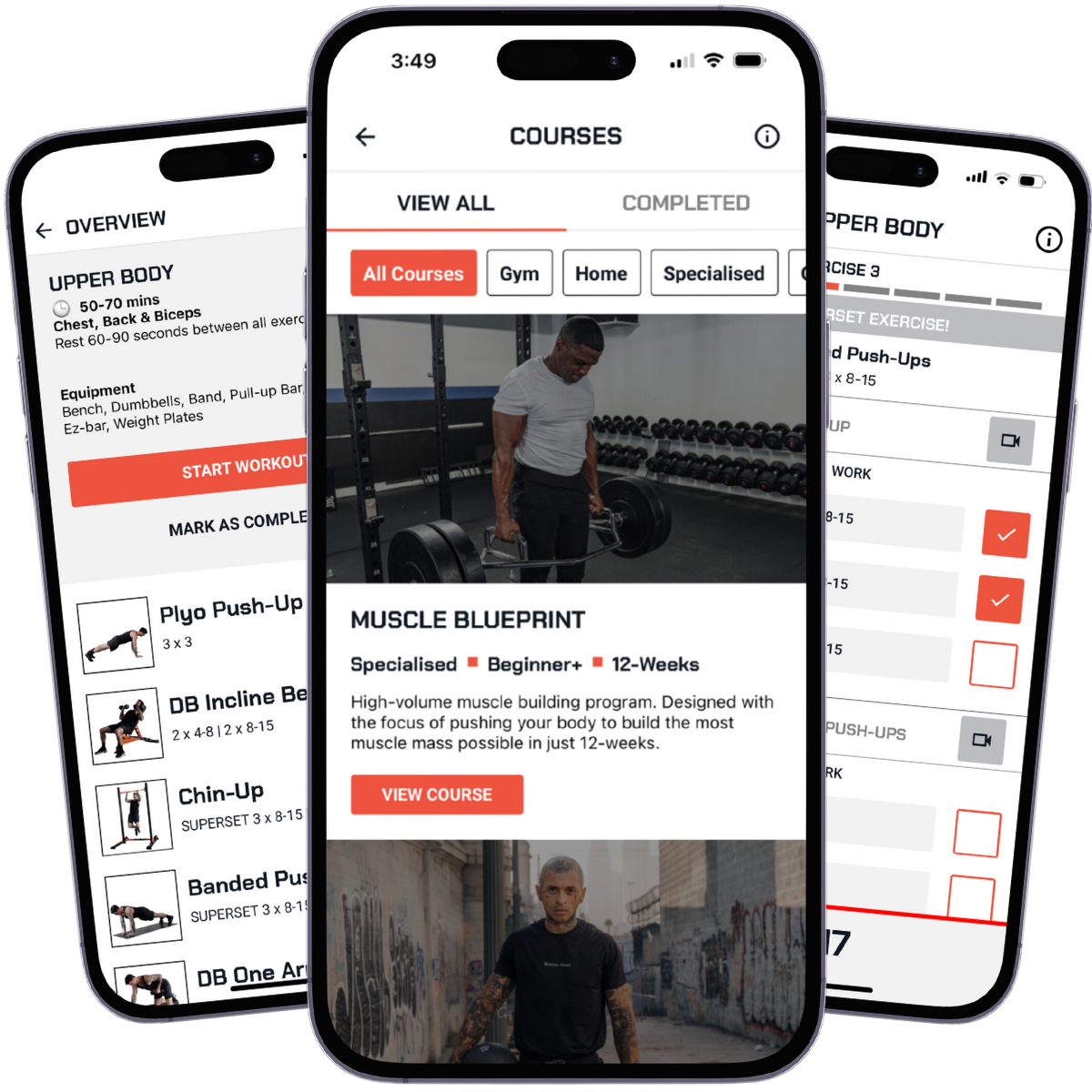 STAY READY, STAY FOCUSED
It's easy to get distracted but we want to help you stay focused and in the zone when working out. Each daily workout is set and ready to go with everything you need in one place.
This membership gives you FULL ACCESS to all HTK programs that are loaded into the app. You are in control of how you train!
✔️ Access to ALL programs
✔️ Change between programs at any time
✔️ Track and check off completed workouts
✔️ Record your stats
✔️ Stop Watch & HIIT timer 
✔️ 250+ Exercise tutorial videos
SAVE 33% WITH YEARLY
Sign-up to yearly billing and save $119.89 USD annually. Same access to all training and app benefits!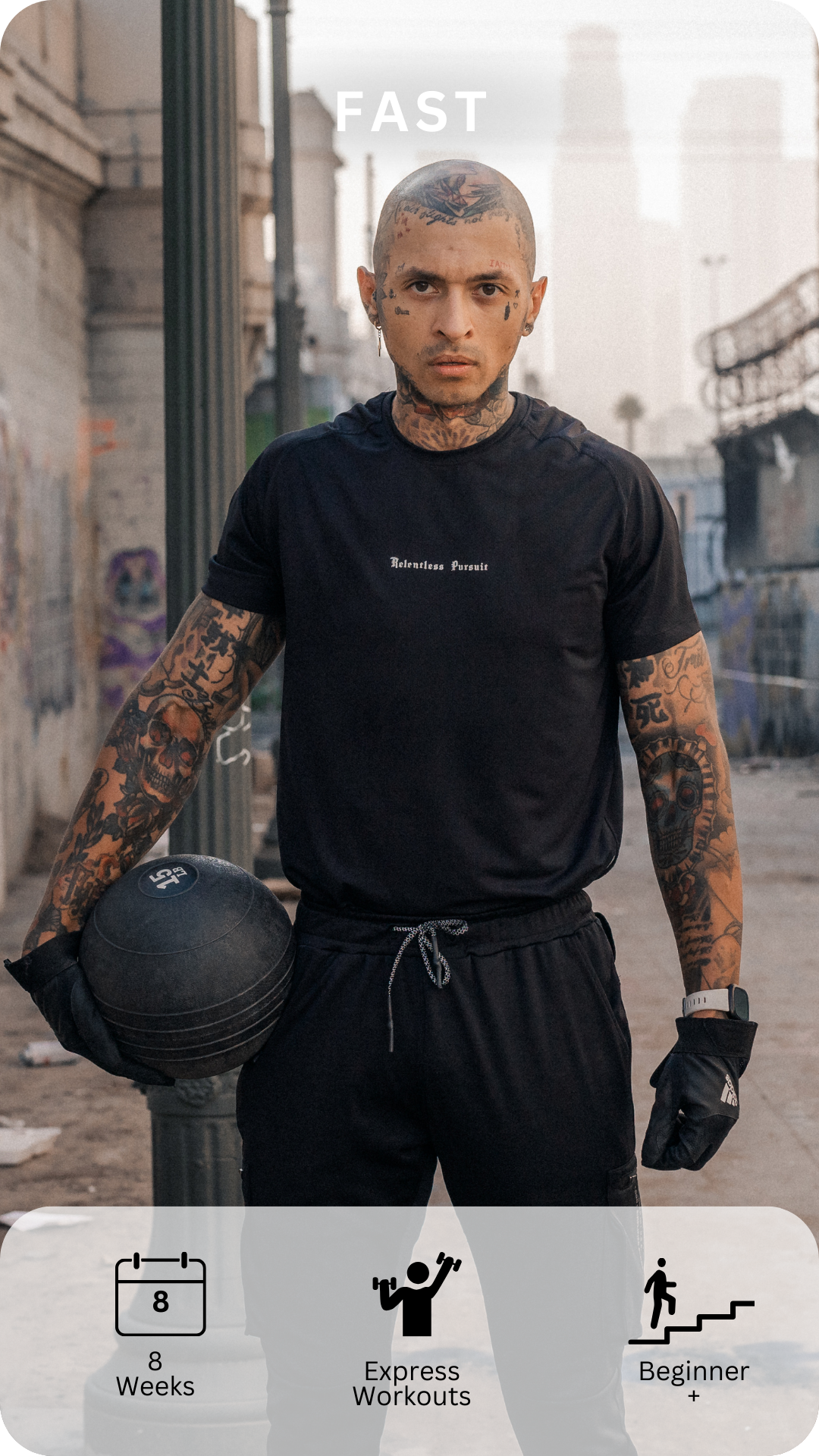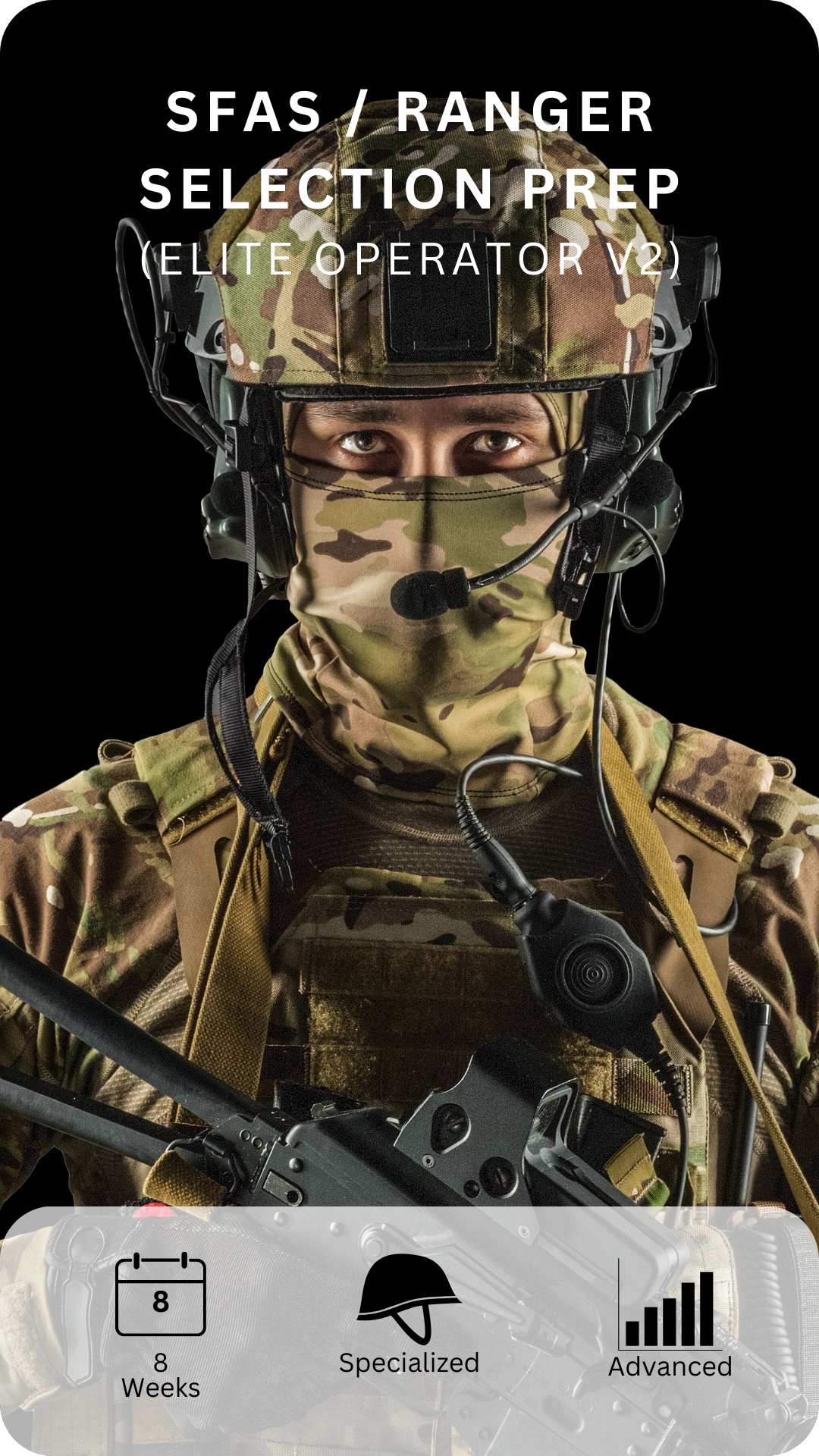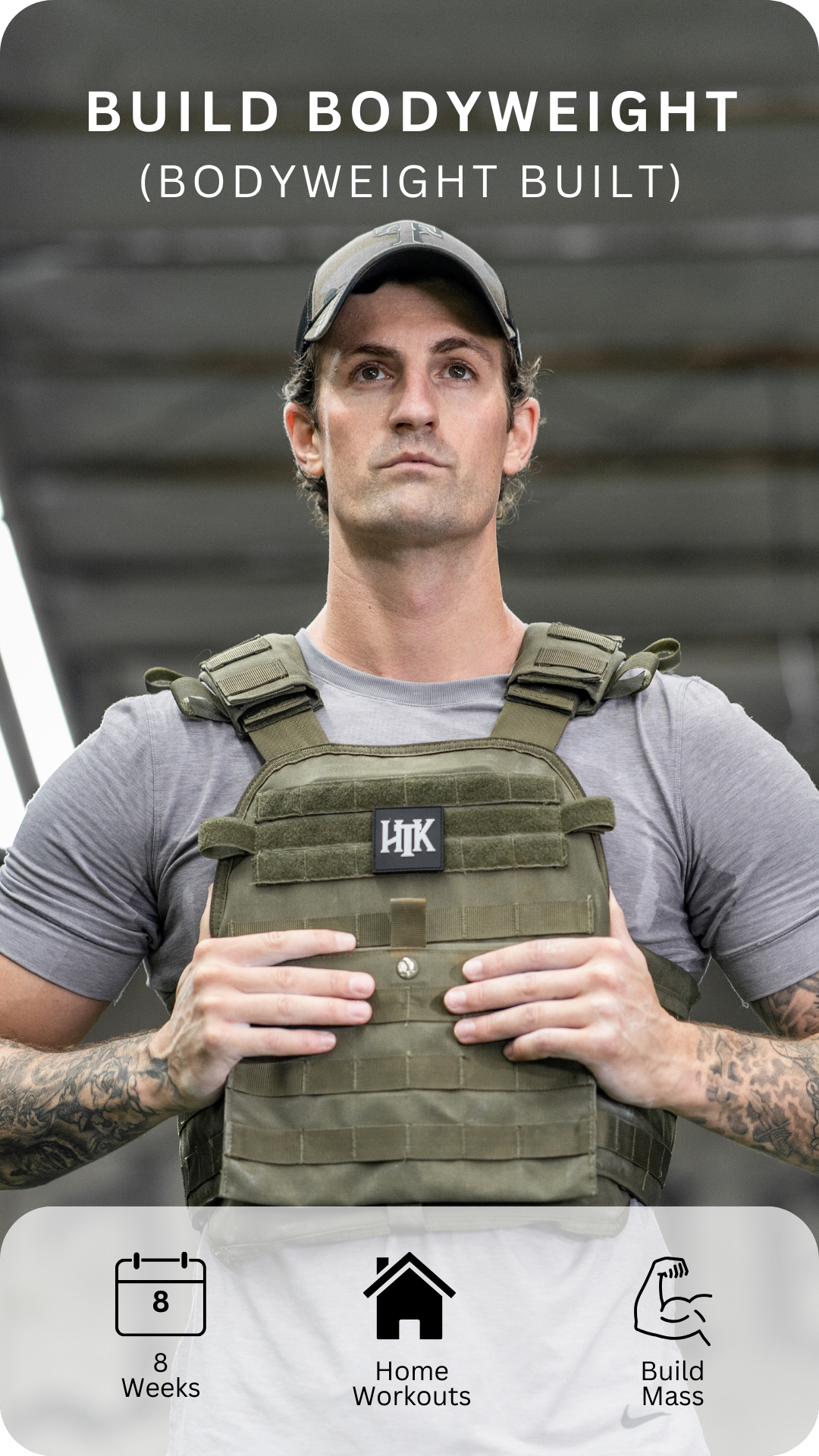 OUR MISSION
TO BUILD A COMMUNITY OF LIKE-MINDED WARRIORS WHO ARE ON THE SAME PATH CRUSHING GOALS WHILE IMPROVING THEIR FITNESS & MINDSET.
A monthly membership costs $29.99 USD, yearly costs $239.99 USD and is charged annually (equal to $19.99USD per month).
Both the monthly and yearly membership automatically comes with a 7-day free trial. So to access all you have to do is follow one of the links above and sign up. 
You won't be charged until the end of your 7-days unless you cancel prior.
No not all. Some are the same, some have had updates, some just a name change and some are completely new. The programs in the app currently are shown above and in the app they have full descriptions so you know. If you have any questions on a specific one then reach out to us at support@hardtokillfitness.co and we can get you the answer you need. 
This membership gives you access to HTK app with ALL HTK programs, video library, metric tracking and other new features. To take advantage of this you need to have an app membership, it is not part of the ebook purchases.
Yes! If that specific program is in the app. When you select that program in the app, you can select which week you start on. So you can start on week 1, week 4 or whichever you choose.
No. The membership login that is on our current website is not the same as an app membership.