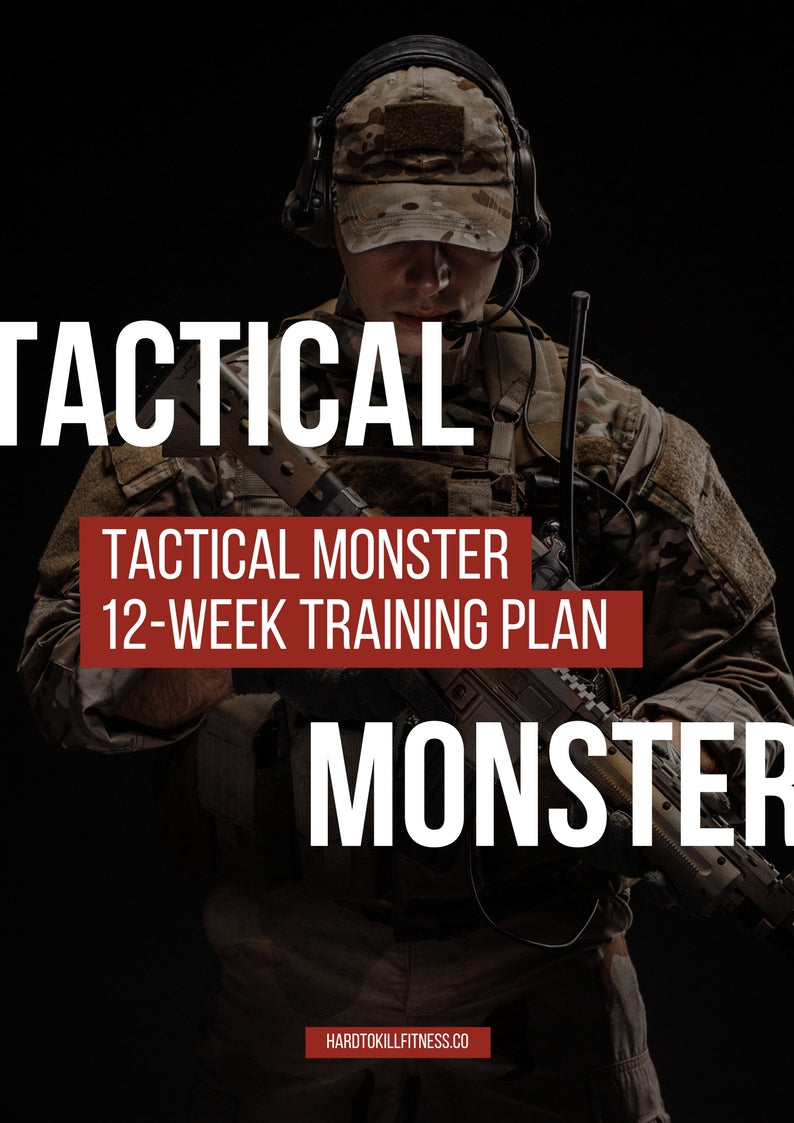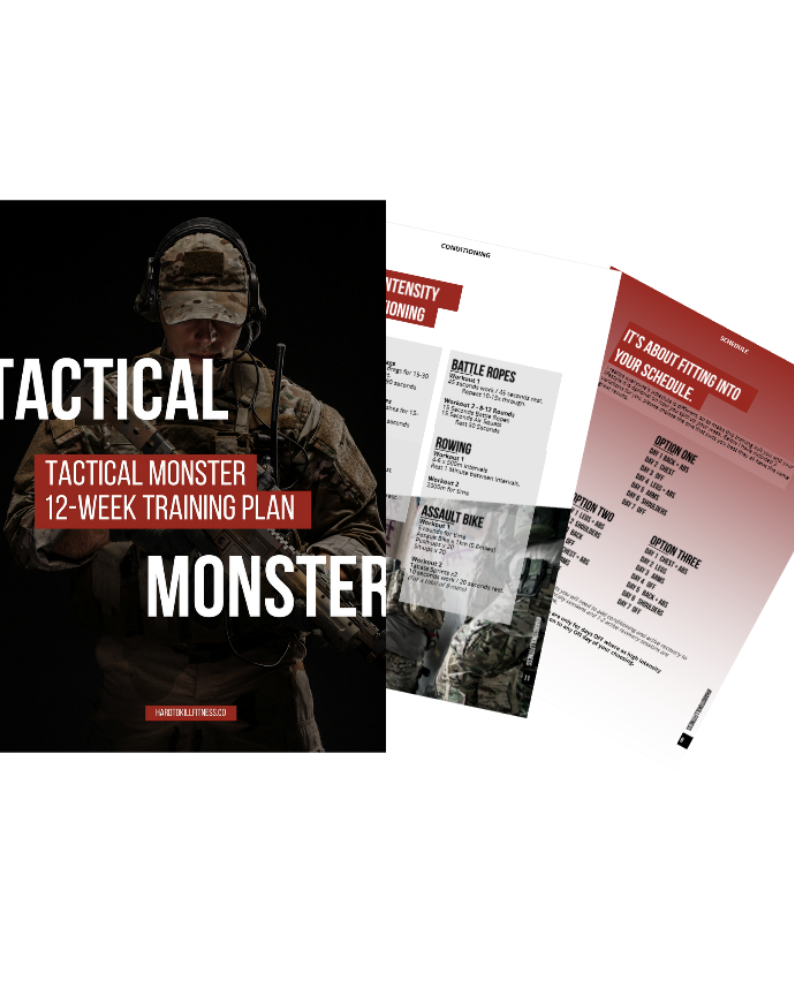 Tactical Monster [MASS]

Description
Are you ready to become BIGGER and STRONGER than ever before?!
Finally, it's time to break through those plateaus and start seeing some massive gains. Let me help you get out of that rut and get those increases you deserve.
This 12-week training plan focuses primarily on building muscle mass and strength.
Strength, often greatly overlooked plays a vital role in your performance and making sure you are prepared for anything in your line of duty.
Having a greater presence will also help you by increasing your confidence and the confidence of the ones around you especially if you are in Law enforcement.
"I wanted to create a straight to the point detailed schedule that doesn't leave you spending hours in the gym."
What's included
Designed by using a specific three-phase training system focusing on one specific phase each week, Volume, Strength, and Hypertrophy to give you optimal muscle growth. With plenty of variation and added conditioning, you won't be sacrificing on performance either.
Builds strength fast without hours in the gym

Greatly Increases performance 

Prevents the most common mistake of overtraining

Progressions to keep pushing you week by week

5x Sessions per week ranging from 45-90 minutes each

Specific muscle growth nutrition guide
All the tools you need for a fool-proof monster building system, all you need to do is put in the hard work. Tough it out through the full 12- weeks and you will become a more effective operator who is bigger, stronger and more confident in your line of duty.

**NOTE this program comes in a downloadable pdf format only. After your purchase, you will be linked to the download page
NUTRITION GUIDE 
One of the biggest roadblocks for those increasing muscle mass and strength is making sure you are giving your body enough of the right fuel to get it through. That is why I have included my specific nutrition & supplement guide to work alongside your Tactical Monster Training.
Different to the other nutrition guide this one is focused primarily on helping you get those gains. It's the complete road-map of what fuel you should be having and exactly how much you need to suit your personal body type.
Specifically designed to help you build muscle mass 

A detailed guide on how to work out your macros

What you should eat and when 

Sample meal ideas

My top supplement recommendations  
 Correct nutrition is key for optimal results.
THIS TRAINING IS IDEAL FOR
Immediate to advanced level of fitness. 

Those who want massive muscle increases without sacrificing on performance.

Those who are stuck in a plateau and need to shock their bodies to the next level.

Those who are willing to put in the hard work and quit the excuses.

Those who want to be stronger to perform better in their line of duty.
REQUIRED EQUIPMENT
Required
Adjustable Bench
Squat Rack
Barbell
Weight plates (Bumpers not required)
Dumbbells
Pull-up / Dip Station
Landmine
Pull-down Machine
Leg Press
Calf Raise
Leg Extension Machine
Leg Curl Machine
Cable Set-up
Optional:
Pool
Ruck
MISC Conditioning Equipment; Rowing Machine, Assault Bike, Stepper, Boxing bag, Skipping Rope, Sledgehammer, Tyres, Sandbag, Sled, Battle ropes.
SUPPORT
You are not alone on this journey, at HTK we have a tribe of brothers all on the same journey. 
Private FB group to connect with the rest of the tribe.

Customer only email address to answer any questions you have throughout.

24/7 support from me and the rest of the team.
N/A
Absolutely loving it. Superb workout! 2/12 weeks complete so far
Although I like it, I would say that I preferred Lean Machine (first version). I like the build of the workout more in LM because I felt it was more functional. Also it was more flexible and I like the HICs more in there. So I am actually using some HICs sessions from there.