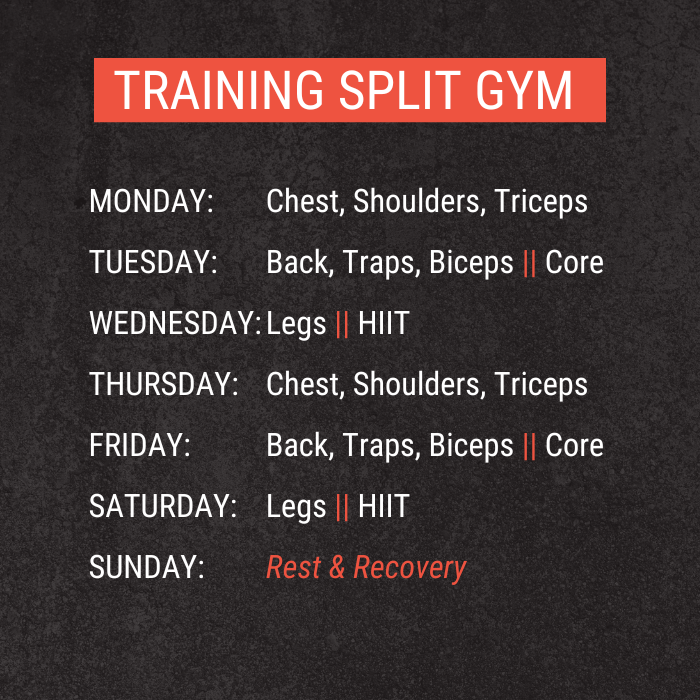 OPERATION : HTK

Description

* LIMITED RELEASE: AVAILABLE TILL NOV 30TH *
---------------------------------------------------
Operation: Hard To Kill is designed to help you complete an overall transformation. A more intensive program, this will challenge you both mentally and physically to reach your peak. 
The mission is to enable you to drop 10-12 lbs and build a more defined physique in just 6-weeks. 
Including both Home & Gym training so no matter your circumstances you can get in and get it done! You will;
Gain muscle mass without Fat
Develop incredible strength & power
Increase Athletic Performance
Improve Confidence & Self-Belief
⚠️ Warning: This will test your limits⚠️


THE TRAINING
This program uses a combination of old-school bodybuilding movements mixed with military-style calisthenics so you get the best of strength and performance. 

Including 6 days of intense lifting, HIIT sessions, and LIC (Low-intensity conditioning).

Each week we are hitting each muscle group with high volume, twice, while focusing on supersets & drop sets. By condensing your training you can burn more fat and get the most out of each session.

What's included
6 weeks of gym workouts
6 weeks of home workouts
6x Sessions per week (50-70 mins)
Short sharp HIIT sessions for performance (8-15mins)
2 phases to help you progress
Immediate access at purchase
REQUIRED EQUIPMENT
BODYWEIGHT PROGRAMMING
Zero equipment required! You can perform this program with just access to a pull-up bar. 

GYM PROGRAMMING
If you are at a commercial gym, you'll have everything you need as this uses standard equipment. For a home gym you will need;
A barbell
Pull-up bar
Bench
Dumbbells
Resistance band
Jump Rope

Note: *There are machine exercises in the program but we will help you find alternatives to any exercises you don't have the equipment to perform.*


FAQ'S

Is this program for beginners or advanced?
Both. There are scaling options that will help if you are struggling with certain exercises, or to make it more of a challenge. This is an intense program but you can go at your own pace to help adjust it to your level.

How long are the workouts?
The workouts should take around 75 minutes or less.

What kind of split does the program follow?
Operation Hard To Kill follows a 6-days on / 1-day off schedule hitting each muscle group 2x per week. The split is as follows;
Day 1 & 4: Chest, Triceps, Front & Side Delts.
Day 2 & 5: Back, Rear Delts, Traps, Biceps & Abs
Day 3 & 6: Legs + HIIT


Is this a program or a challenge? 
This was previously only available as part of our challenge but is back for a limited time. Purchasing only gives you access to the training and not any challenge extras.