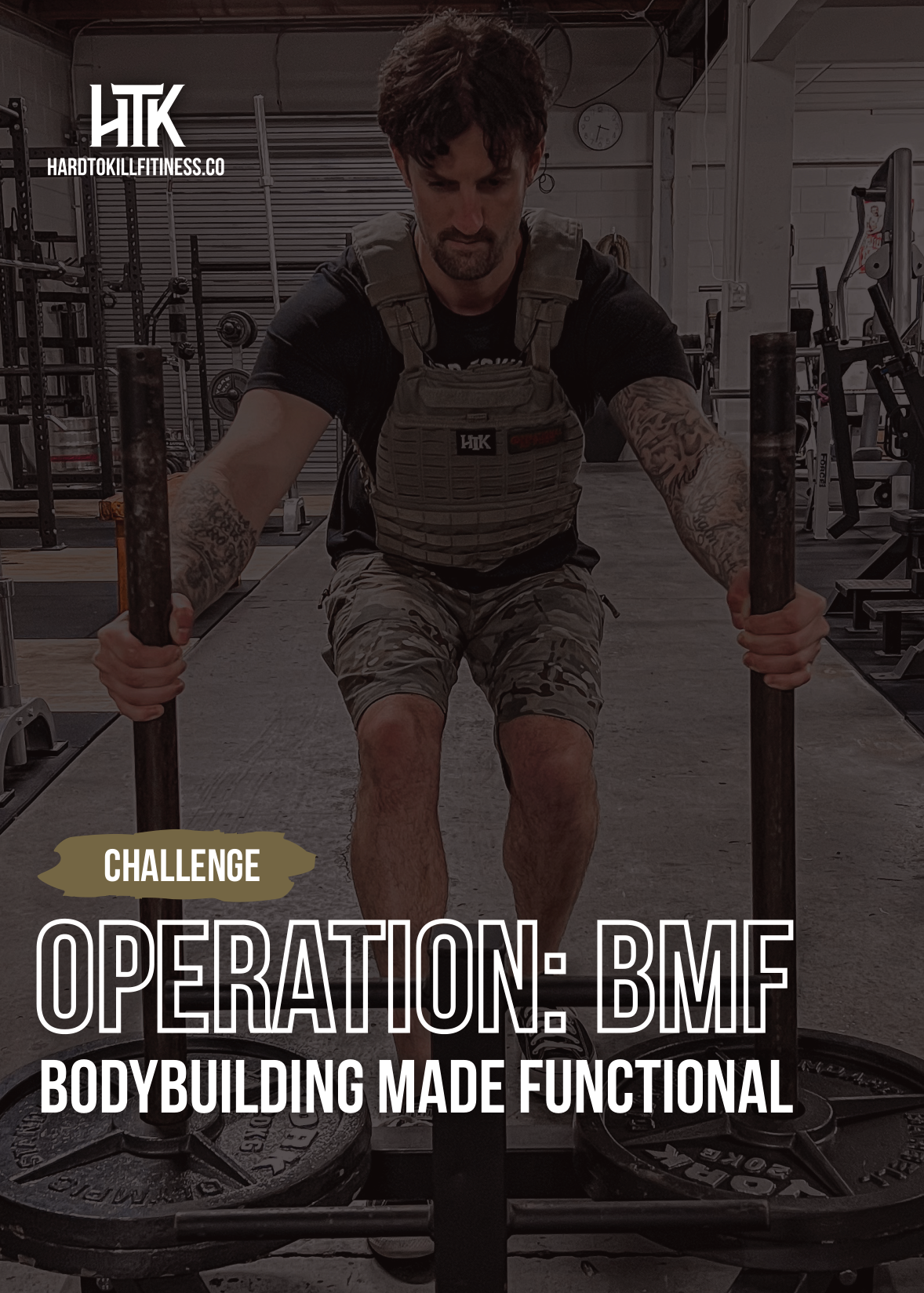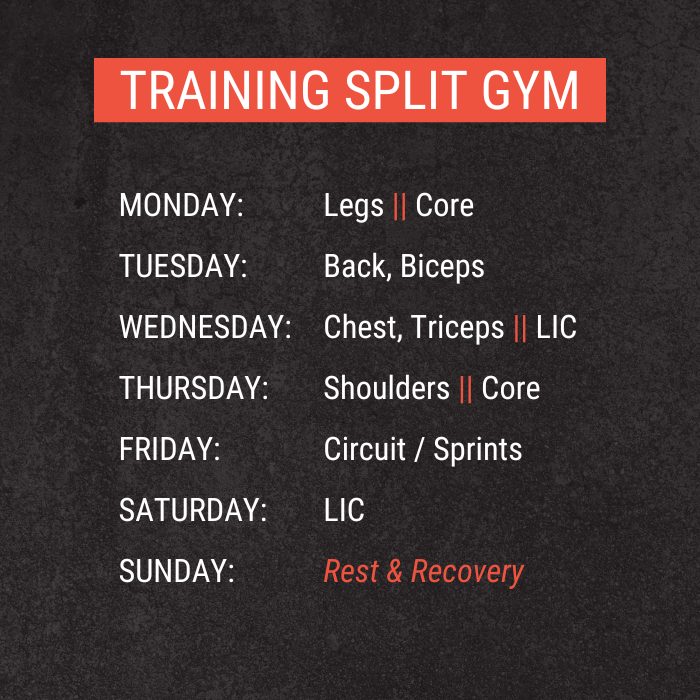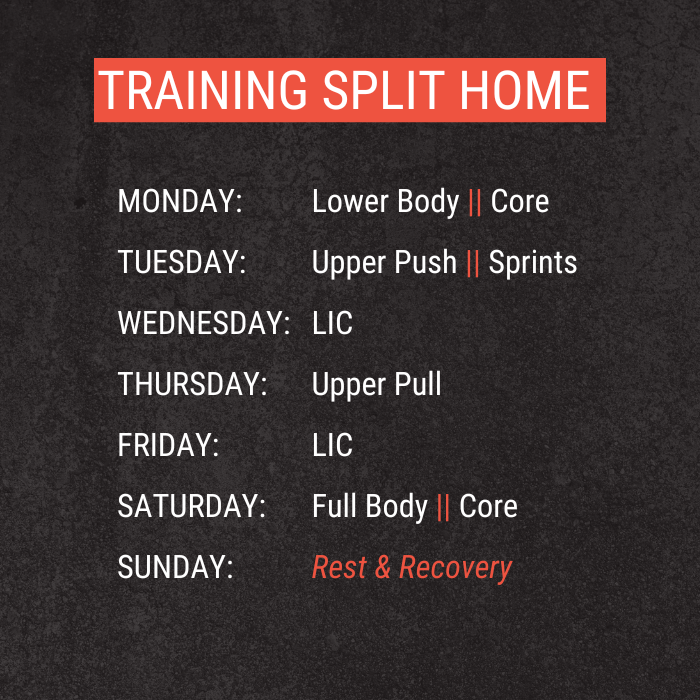 OPERATION : BMF

Description
* LIMITED RELEASE: AVAILABLE TILL NOV 30TH *
---------------------------------------------------

Improve your performance and aesthetics in RECORD TIME with this 8-week program.

The mission is to help you achieve a full body transformation, with a focus on increasing lean muscle & athletic performance.
We understand that time is your most valuable asset, so we created this program with that in mind. Cutting your sessions down to 30-45 mins at a higher intensity, so you truly utilize the time you do have.

Including both Home & Gym training so no matter your circumstances you can get in and get it done! You will;
Build rock-hard muscle without gaining fat

Increase Athletic Performance

Get maximum results in minimal time

Improve Confidence & Self-Belief
THE TRAINING
This is your complete system. With 8-weeks of home and gym training and the right nutrition & supplement protocol to help you see success.
All your workouts are 30-45 mins long and get straight to the point to make sure you really are using the time you have.
We use a combination of old-school bodybuilding techniques for your gym programming and prison-style calisthenics for your home program, mixed in with military training methods to cover all bases.
This ensures you achieve your strength, size, and performance goals at the same time.
What's included
Express workouts

8-weeks of home workouts

8 weeks of gym workouts

Time under tension focus

4 days lifting (or calisthenics)

6 days of training (can be condensed into 5)

Nutrition & supplement protocol

Immediate program access
REQUIRED EQUIPMENT
BODYWEIGHT PROGRAMMING
Zero equipment required! You can perform this program with just access to a pull-up bar. 
GYM PROGRAMMING
If you are at a commercial gym, you'll have everything you need as this uses standard equipment. For a home gym you will need;
A barbell
Pull-up bar
Bench
Dumbbells
Resistance band
Jump Rope
Note: *There are machine exercises in the program but we will help you find alternatives to any exercises you don't have the equipment to perform.*
FAQ'S
Is this program for beginners or advanced?
Both. There are scaling options that will help if you are struggling with certain exercises, or to make it more of a challenge. This is an intense program but you can go at your own pace to help adjust it to your level.

Is this a program or a challenge? 
This was previously only available as part of our challenge but is back for a limited time. Purchasing only gives you access to the training and not any challenge extras. 

Operation: BMF
Great program! I am just about finished with week 3. The combination of weight lifting, endurance, and cardio helps me to progress in every area of fitness. Highly recommend to all levels of experience.
Operation:BMF
Hi. I've found it really helpful. And it was the challenge I needed. I'm still learning however that is what I wanted. It's changing my eating routine to fit my physical activities. It's changing my knowledge and skills of weightlifting. I have not don't the body weight One yet as I've decided on growing my strength first however some things I've already started to incorporate into my karate routines that is helping. Thank you for accepting me into this challenge even though I'm not military or law enforcement. To be honest I was really intimated but that may have also been the drive I needed. I've started to feel and see slight changes and I can't weight until the end.
Thank you
A Fantastic Challenge
This program is awesome. I love the nutrition plan, and the bodyweight exercises are an ass kicker if you aren't prepared for them. Be ready for sore quads after day one. Overall the challenge is well balanced, however if you are trying to prepare for selection I recommend adding long runs and swims to the workouts either before or after. All in all great product!!!