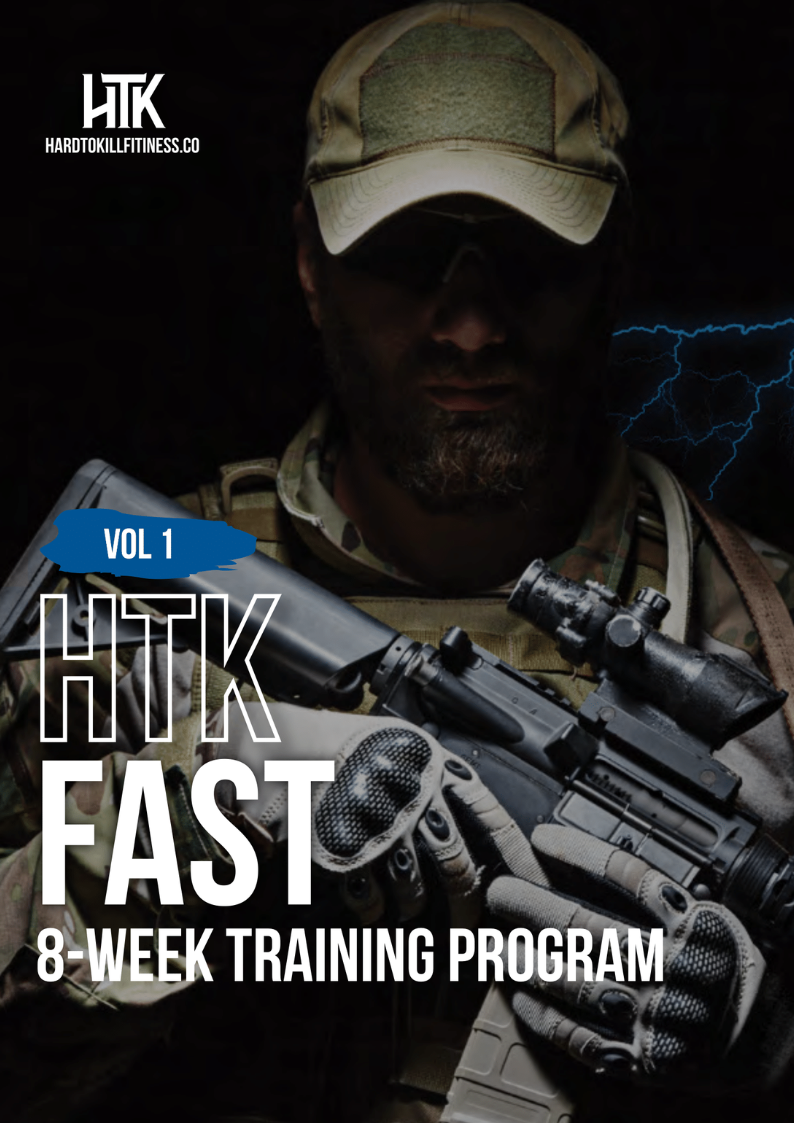 HTK FAST [EXPRESS]

Description
Maximal Results, Minimum Time!! Welcome to HTK FAST

Life moves FAST & we understand that time is your most valuable asset.

HTK FAST was created with this in mind. Cutting your sessions down to 30-45 mins at a higher intensity, so you truly utilize the time you have effectively.
With this program you will achieve a full body transformation, focussing on cutting fat, building lean muscle & boosting your endurance.
Designed to help you perform as good as you look, this training will help you;
Shred Body Fat Effortlessly

Reveal Incredible Muscle definition

Rapidly increase your Endurance

Get maximum results in minimal time

Improve Confidence & Self-Belief
This is for people of all levels who need a boost in motivation and are looking for an all-around physical & mental transformation!
THE TRAINING
All your workouts are 30-45 mins long and get straight to the point to make sure you really are using the time you have. 
We use a high-frequency, low-volume approach with a combination of performance bodybuilding techniques, athletic movements & tried and true military training methods to cover all bases.

This ensures you achieve your fat loss, muscle gain and performance goals at the same time. Your 8 weeks are split into 2 phases to keep your training progressing with you.
WHAT'S INCLUDED
Fast 30 - 45minute workouts

High-Intensity cardio sessions that keep you burning fat for 48 hours after.

Ab shredding workouts so your abs look bulletproof once we remove that layer of body fat covering them.


Workout variety, conditioning options, and progressions so your workouts don't become repetitive.

5 days of lifting per week

6 days of training (can be condensed into 5)


Immediate program access!!


++ PLUS
Our updated Nutrition and Supplement guide.


Members area access


HTK 8 Testing & HTK Mob mobility warmup.
REQUIRED EQUIPMENT
Adjustable Bench

Squat Rack

Barbell

Weight plates (Bumpers not required)

Dumbbells

Pull-up / Dip Station

Pull-down Machine (Optional)

Leg Extension Machine

Leg Curl Machine

Cable Set-up

Skipping rope

Resistance bands

EZ Bar

Kettlebell(s)

Box / Raised platform to jump on to
Optional:
MISC Conditioning Equipment; Rowing Machine, Assault Bike, Stair Stepper, Boxing bag.
FAQs
Is this a home or gym program?
Your weight sessions will require a gym with basic equipment, this is 5 days a week. If you have a home gym setup you may have most of the equipment, a full list of what is required can be found above.
There are always substitutions that can be made feel free to reach out to us.
What fitness level is this for?
Beginners to Elite. However, we do recommend trying one of our bodyweight, no equipment programs or Built a Different (home) first, if you are an absolute beginner to any type of training.
Exactly what I needed
I work 12 hour night shifts with a lot of mandatory overtime as a corrections officer this program is perfect in and out of the gym in less then a hour. Defeats the excuse of not having enough time. 10/10 recommend to anyone who works 12s
Perfect runners guide!
I've been using this program for a few weeks and I am loving it! I recommend using this if you like to challenge yourself!
HTKF Fast review - my new journey
I'm in week #2 and so far I like this program a lot. the workouts are thorough but not too long, so I am able to get them done before my work shift - exactly what I'm looking for. Also, I appreciate the weight workouts with a HIIT segment at the end for a serious metabolism blaster. Good stuff!!
perfect for old people :)
This is the third program from hard to kill fitness that we are doing. Me and my wife are both 60 years and getting stronger and fitter every day. the tactical monster and the lean machine had longer training sessions but this programm is perfect if you have less time or if you need more recovery time as we in our 60th need. Also we are at this moment in the Algarve Portugal with temperatures from 38 degrees this fast and intens program is perfect.
Dear regards from the oldies, team sixties :)
Excellent
So far I enjoy these workouts very simple and straight to the point. It works well with my busy schedule and I only have time to workout .