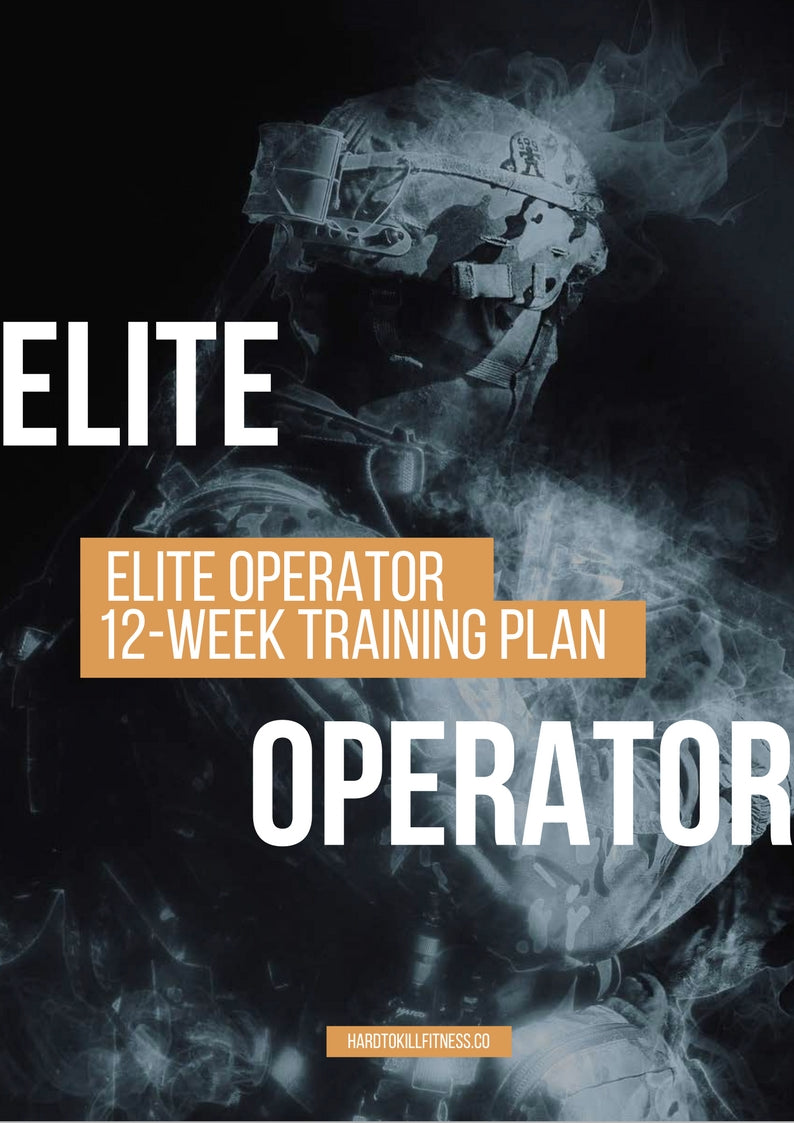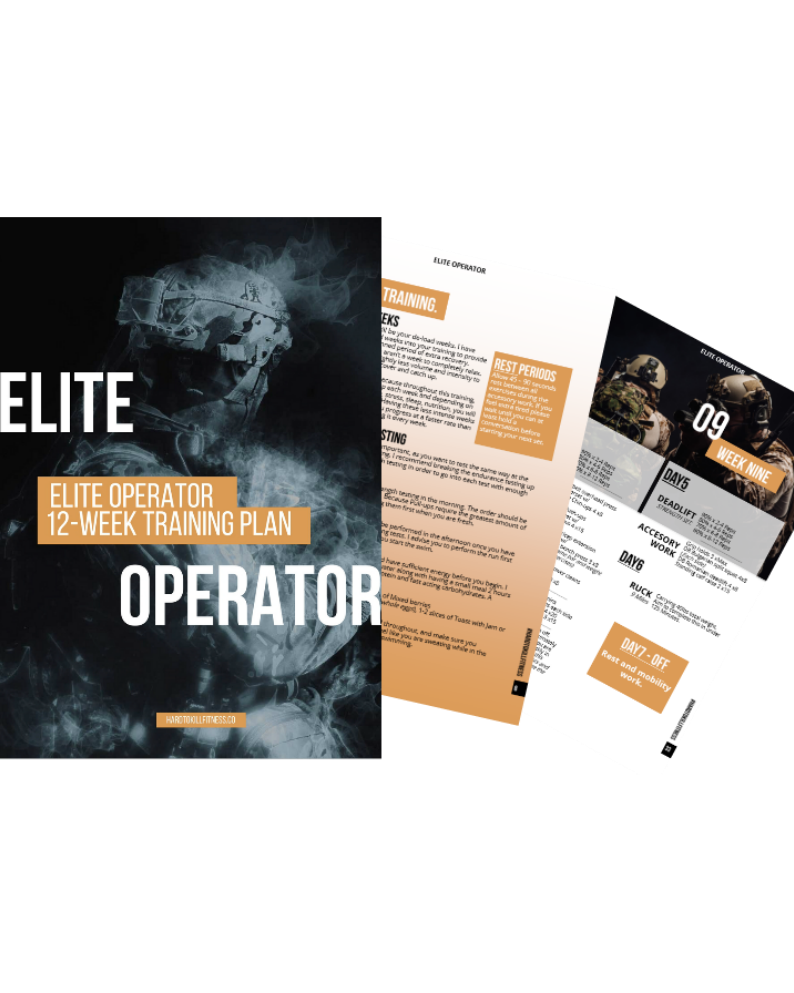 Elite Operator [PERFORMANCE]

Description
Are you looking for a proven formula to help you not only withstand the rigors of an Elite Military selection course but excel in the pipeline?

 
This advanced 12-week plan was created to help you become the most physically and mentally strong tactical athlete possible.
 
I know that elite military members need their performance levels to be at a very high standard no matter the task. They may not be the biggest but they are the kings of all-around performance.
 
This is necessary to make sure they are prepared for anything that comes their way on and off that battlefield. This means not only training extremely hard but also training smart.
"I am not here to make average athletes, only warriors that are looking to excel in everything they do."
Some programs just focus on repeating one exercise over and over, I wanted to focus on different exercises in the right way to hit all areas needed to build battle-ready warriors. 
 
Combining Strength training, Calisthenics and the job-specific conditioning of running, rucking and swimming to help you progress and perform at your peak come game time!!
WHAT'S INCLUDED
Elite Operator is designed to give you the complete framework needed taking all the guesswork out, so you have more time to focus on truly preparing yourself.
A complete guide that will help you ACE your selection.
Performance focused training.
A progressive guide that ramps up and also includes de-load weeks to help recovery and ensure maximum results.
6x Days per week training with training ranging from 45-75+ minutes each**
4x Lifting Days / 2x Running / 1x Swimming / 1x Rucking
Specific Nutrition & Supplement guide.
**Most sessions are between 45-75 minutes however rucking sessions especially later in the program will reach 120-180 minutes.

The right training created for and used by SOF, that helps them become battle ready.  Follow this plan to the bitter end and you will be confident in knowing you are prepared for success when the time comes for you to hit your selection course. Train everyday like its life or death!

**NOTE this program comes in a downloadable pdf format only. After your purchase, you will be linked to the download page.
 
REQUIRED EQUIPMENT
Required
Adjustable Bench
Squat Rack
Barbell
Weight plates (Bumpers not required)
Dumbbells
Pull-up / Dip Station
Leg Extension Machine
Swimming Pool
Ruck or Weighted vest
Optional
Roman Chair
TRX or Gymnastic Rings
Pulldown Machine
NUTRITION & SUPPLEMENT GUIDE
When training I find so many who struggle with knowing the right food to fuel their bodies with. That is why I have included my specific nutrition & supplement guide to work alongside your training.
 
A simple guideline of what your nutrition should look like, and the best supplements to make your training more effective.
Budget-friendly real food

A detailed guide on how to work out your macros

Sample meal ideas

My top supplement recommendations
Correct nutrition is key for optimal results.
SUPPORT
You are not alone on this journey, at HTK we have a tribe of brothers all on the same journey. 
Private FB group to connect with the rest of the tribe.

Customer only email address to answer any questions you have throughout.

24/7 support from me and the rest of the team.
Great
I'm a SWAT officer and this is a great total body program, great switch up from what I've been doing. The programming and progressions make it easy not to get complacent. Workouts aren't too long so I'm able to get some extra cardio in as well
SWAT Fitness
This program is great. I'm a SWAT officer and this program is getting me in better shape than when I started. This program, combined with the V2 shred is keeping me going into my 40s and hopefully beyond.
Elite Operator [PERFORMANCE]
Going great
So far it's been amazing and I love the challenge it provides