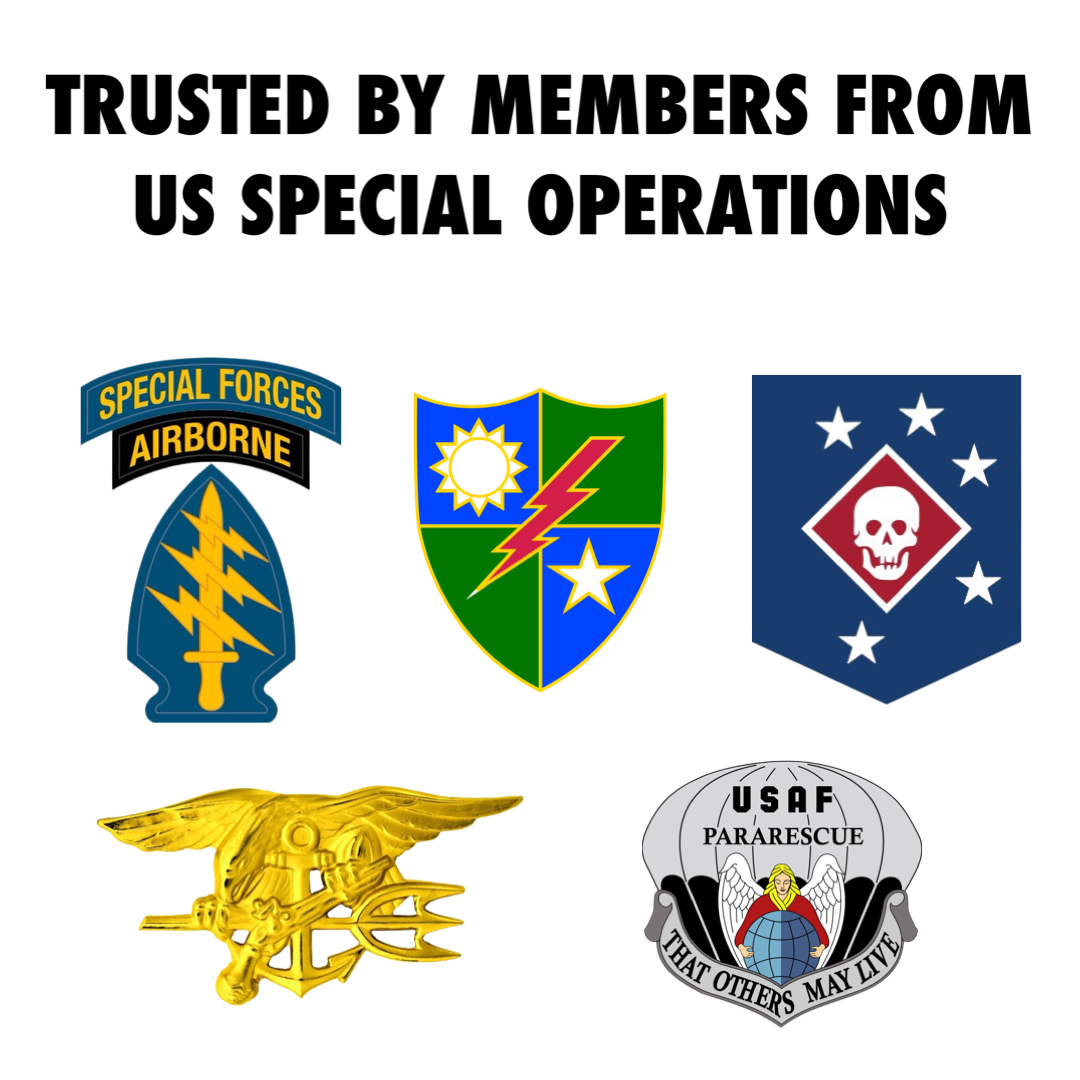 BODYWEIGHT BUILT

Description
Look and Train like the world's Military Elite without leaving your home!

.. Welcome to Bodyweight Built.
Bodyweight Built was created so the world's Military Elite could keep training in any condition without any fancy equipment. Eliminate all excuses with the same program that we are using to keep in warrior shape at home, in hotels, and any time you can't access a gym.
We have included the bodyweight methods we recommend to increase lean muscle, strength, endurance, mobility and overall mental fortitude.
We all know it sometimes isn't possible to access the gym in the Military, sometimes for weeks at a time. Deciding what to do in those weeks creates the difference between winners and losers.
Designed for medium to advanced levels, we are confident that this 8-week training program will be the most effective yet brutal training experience of your life to date.
If you want to;
Increase Lean muscle & Strength

Build a more mobile, flexible body & stay Injury-free

Develop resilience & mental fortitude


Take away all Excuses for not being able to train
All without needing any Equipment, then this program is right for you.


THE TRAINING
This program focuses on Bodyweight Density training utilizing a high frequency, high volume routine covering exercises common to the military and taking them to the next level.
The training is laid out in a way so you will be increasing your strength, power & endurance all in the one session.
We have utilized a high-frequency approach, hitting your full body each session as you can recover much faster from calisthenics training and we want to get the absolute most out of the 8 weeks of training. In the first weeks, you may feel sore and feel overtrained but keep at it and you will be conditioned to it in no time.

Your 8 weeks are split into 2 phases to keep your training progressing with you.

What's included
5x Bodyweight training sessions per week (30-45 mins)
Longer LIC sessions to mobilize fat, improve your endurance & recovery ability. (20-40 mins)
Workout variety, conditioning options, and progressions so your workouts don't become repetitive.
Immediate program access

++ PLUS

Our updated Nutrition and supplement guide.
Members area access
HTK 8 Testing & HTK Mob mobility warmup.
REQUIRED EQUIPMENT
Your Body
Somewhere to do Pull-ups (Optional)


 FAQ's
Why 8-weeks?

It is the optimum time frame to help assure your adherence to the training and gives enough time to see your results.
This plan can, of course, be repeated after taking a break for a couple of weeks for even better results
What fitness level is this for?

Medium to Advanced.
Excellent
Been doing this program for 2 weeks now. Been seeing some improvement on my strength. Been on/off on the recovery days with a run. I think I would shed more fat off my body if I can get on a meal plan program that works best with my busy day life. Overall, I enjoy the program so far and can't wait to see the results at the end.
Harder and funnier
It's a lot of fun but it's harder then it sounds like in the beginning. Glad I get it. Thanks.
Very good
I have been doing it for a couple weeks and it is a great complement to the lean machine that I was doing weeks prior.