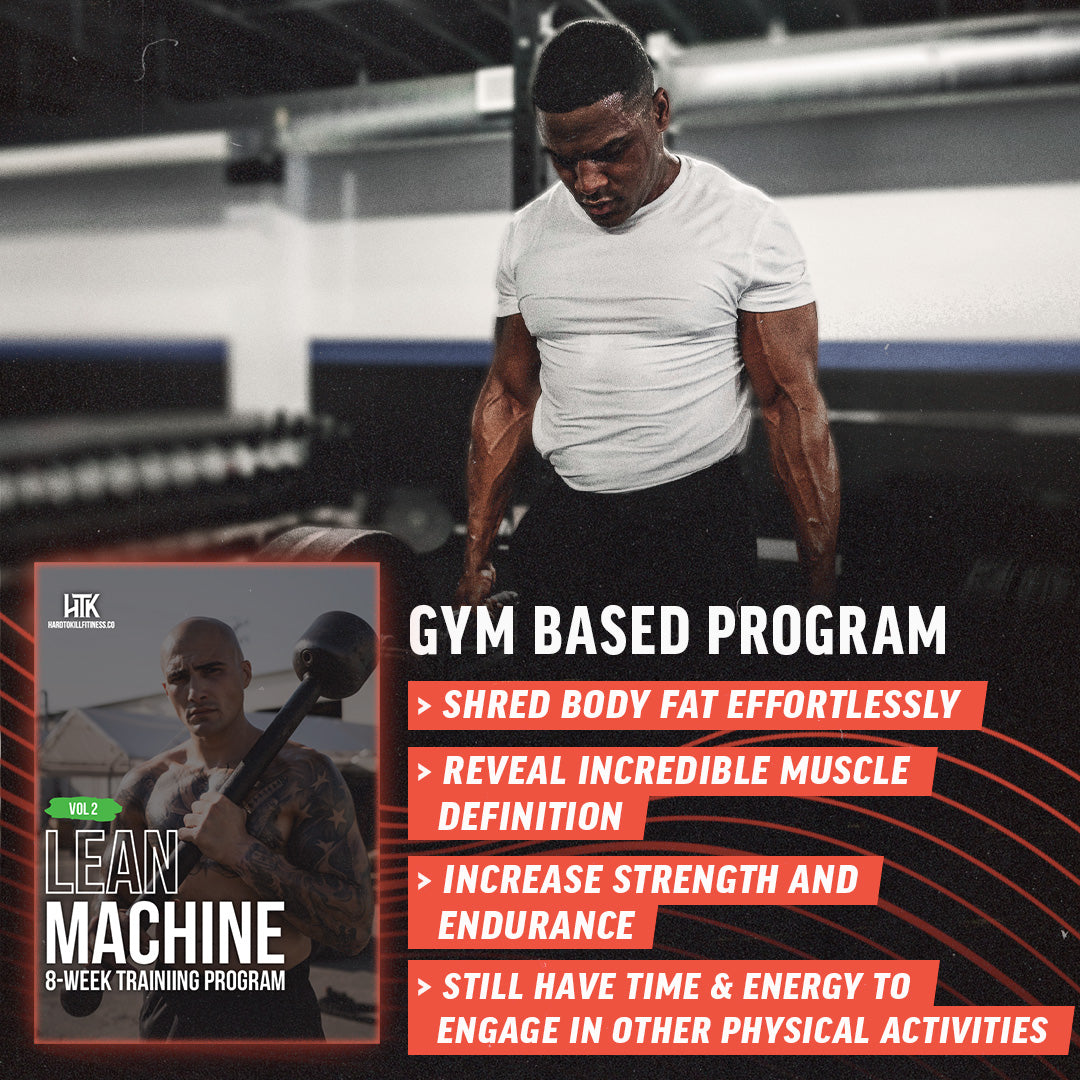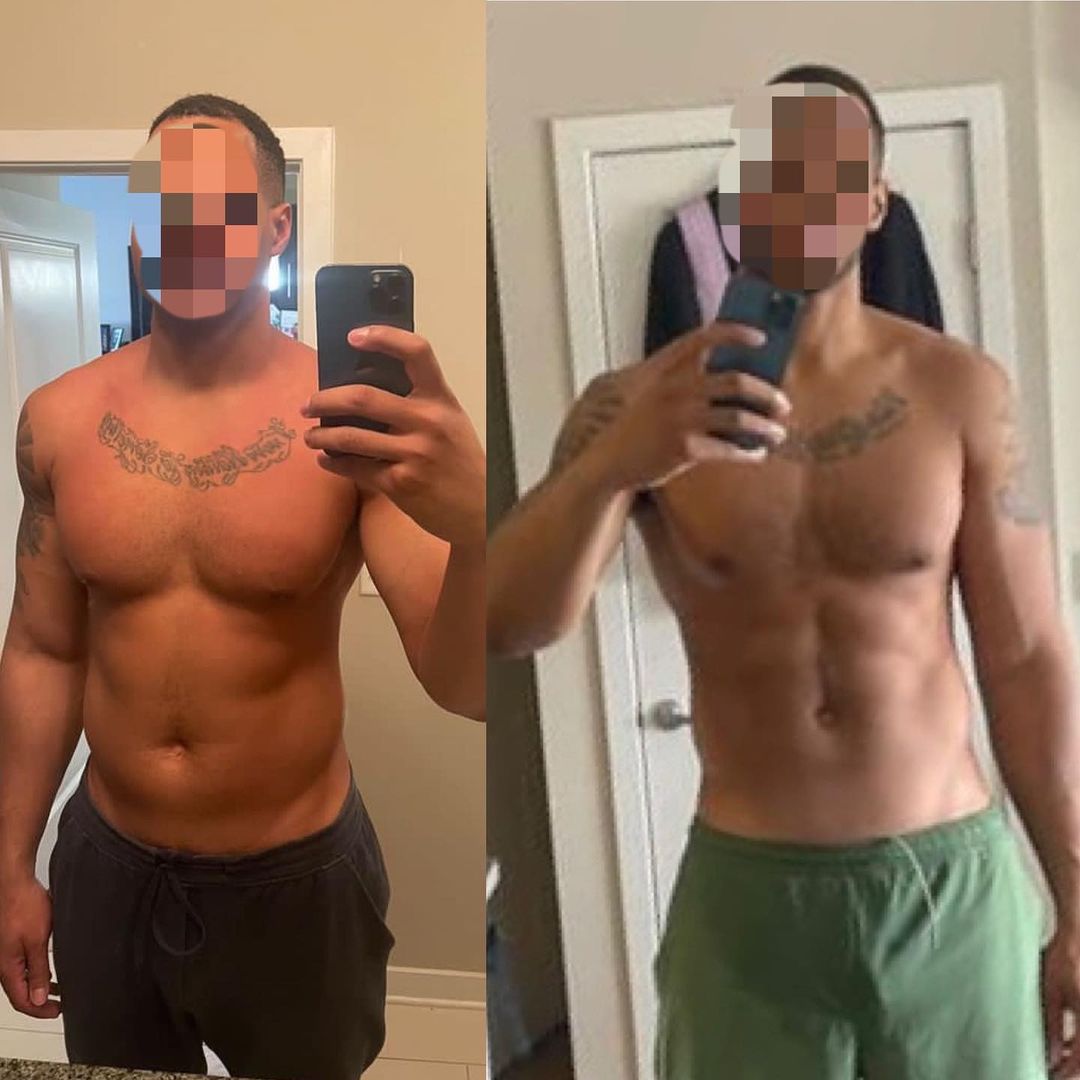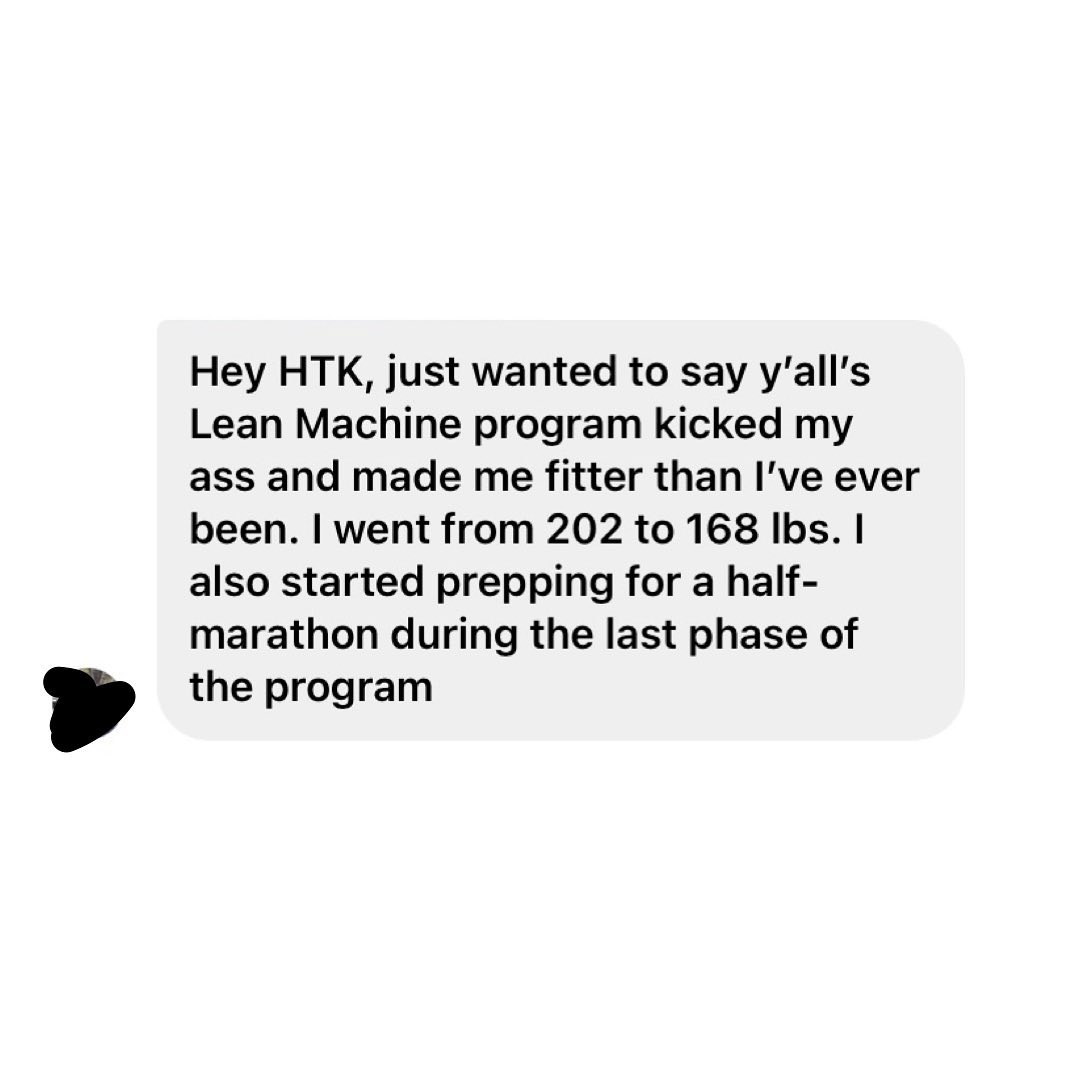 LEAN MACHINE V2 [SHRED]

Description
Are you ready to quit the excuses, lose that extra fat and take your training to the next level? Welcome to Lean Machine Volume 2 🔥


This is an extremely simple, but insanely effective system built for the tactical athlete who needs to lose weight and keep it off.

With the right mix of weight training and conditioning, we have laid out all you need to shred fat fast, build lean muscle mass, and increase your athletic performance.

If you want to;
Shred Body Fat Effortlessly
Reveal Incredible Muscle definition
Increase Strength and Endurance
Still Have Time & Energy to Be Able to Engage in Other Physical Activities (e.g Other Sports or Martial Arts)

Then this program is right for you.
THE TRAINING 
Combining 3 days of lifting with HIIT sessions and LIC (Low-intensity condition) this program is designed for maximum results.
Each lifting workout uses max strength RPT (reverse pyramid training), high volume accessory work with short rests, and supersets, combined for strength and fat burning. Then we add in specific short sharp conditioning sessions and LIC for performance and endurance.
Your 8 weeks are split into 2 phases to keep your training progressing with you.

What's included
3x Lifting sessions per week (50-70 mins)
Short HIIT cardio sessions that rapidly accelerate fat loss and keep you burning fat for 48 hours after your cardio session. (8-15 mins)
Longer LIC sessions to mobilize fat, improve your endurance & recovery ability. (20-40 mins)
Workout variety, conditioning options, and progressions so your workouts don't become repetitive.
Immediate program access 
++ PLUS
Our updated Nutrition and supplement guide.
Members area access
HTK 8 Testing & HTK Mob mobility warmup. 
EQUIPMENT REQUIRED 
Required:
Adjustable Bench

Squat Rack

Barbell

Weight plates (Bumpers not required)

Dumbbells

Pull-up / Dip Station

Pull-down Machine (Optional)

Leg Extension Machine

Leg Curl Machine

Cable Set-up

Skipping rope

Sled or Prowler (Substitutions available)
Optional:
MISC Conditioning Equipment; Rowing Machine, Assault Bike, Stepper, Boxing bag, Sledgehammer.
FAQ'S
What's different between Vol1 & Vol2?
Lean Machine vol1 is still a great program, we simply decided it was time for a refresh. It is our goal to always continue to improve and upgrade our training to help you achieve your best results. Still including the RPT (reverse pyramid) method for max strength, and accessory work this plan includes 3 days of weight training, along with your HIIT sessions and LIC (low intensity).
With fewer weight sessions, we have given you more time for recovery and muscle growth and added more emphasis on conditioning. This also means it is the ideal plan if you want to train combat sports or other sports a few times a week and not hinder your performance.

Why 8-weeks?
It is the optimum time frame to help assure your adherence to the training and gives enough time to see your results. This plan can, of course, be repeated after taking a break for a couple of weeks for even better results

Is this a home or gym program?
Your weight sessions will require a gym with basic equipment, this is 3 days a week. If you have a home gym setup you may have most of the equipment, a full list of what is required can be found on the product page.
There are always substitutions that can be made feel free to reach out to us.

Do I need to have performed Vol1 before Vol2?
No, there is no need. This is a replacement program, not a progression, and you can no longer purchase vol1.

What fitness level is this for?
Beginners to Elite. However, we do recommend trying one of our bodyweight, no equipment programs or Built a Different (home) first, if you are an absolute beginner to any type of training.
SUPPORT
You are not alone on this journey, at HTK we have a tribe of brothers all on the same journey. 
Private FB group to connect with the rest of the tribe.

Customer only email address to answer any questions you have throughout.

24/7 support from me and the rest of the team.
Lean Machine V2
Awesome program!!
Love the workouts and mental fortitude along the way.
So far so good
I'm liking the workout so far. Three weeks in and I'm noticing a change. The high volume can really take its toll some days nuts it's for the best.
Thanks
Love it
It has been the challenge that I have been looking for! Between the conditioning and heavy lifts mixed with the volume I'm looking better than I ever have and even have gained some lean muscle weight. All in all I would recommend it to anyone who is willing to push their body and mind.
-Zack Miller